Rapidly Growing Data-Trax Announces New Chief Technology Officer
John A. Stoner, Chief Technology Officer for Data-Trax Solutions Inc., and the co-founder of Client Services Group (CSG) will now be working to support the rapid expansion of the company and its growing Business Units.  Data-Trax specializes in developing and innovating "out of the box" solutions for every day business challenges faced by business owners throughout the country.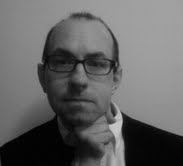 Prior to joining Data-Trax, Mr. Stoner has successfully led high profile projects at Orbitz, and has a history of building successful teams at Packtion. His experience spans a vast range of technologies, from old mainframes to new web tools, from backend databases to iPhone apps, from prepackaged software to open source coding.
As accomplished as Mr. Stoner has been in his fields of expertise, he remains a people oriented techie–he loves the latest and greatest technology, but at the end of the day, he is all about making user's lives easier and our customer's business function better. His passion for innovating and delivering on the promise of technology is unwavering.
Mr. Stoner holds a BS of Mathematics and Computer Science degrees from the University of Illinois at Urbana-Champaign. He is the founding member of two "hackerspace" community workshops and has contributed to several well recognized open source projects within the software development community.
← Directional Boring Contractors – Caveat emptor! Raise Your Standards with…Data-Trax and Scala / Lift →
You must be logged in to post a comment.